David is a native Coloradan, a 32-year resident of Colorado Springs, and owner of the small business, Angler's Covey for 26 years. He has spent his life working to improve our access to the outdoors, increase mental health awareness, and create a better quality of life for every neighborhood.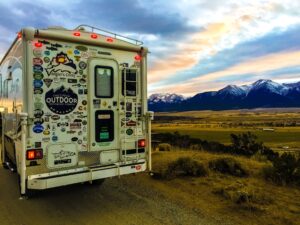 David lives and breathes the outdoors – both recreationally and professionally. He has worked in the outdoor recreation industry for over 40 years. For more than 30 years, as he and his wife, Becky, were raising their twin children, they have owned and managed Angler's Covey, a Colorado Springs specialty fly fishing shop, guide service, and learning center. Over the past few years, their daughter, Rachel, has taken the reins of the family business. 
As Colorado Springs has grown over the past three decades, the Leinweber family has grown their business on the west side of the burgeoning city. In 2004, recognizing that their business needed room to grow, David acquired the lot at the corner of 21st Street and Highway 24, "right on the way to the mountains," Dave says.
"We have always felt that it's important to engage in our community and we have been active at community events and groups, extolling the personal and business benefits of getting outside, as well as organizing opportunities to give back."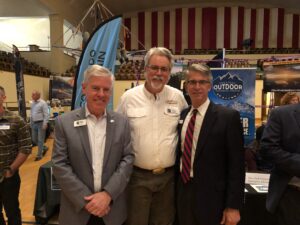 David's involvement with local organizations has been a consistent thread throughout his life.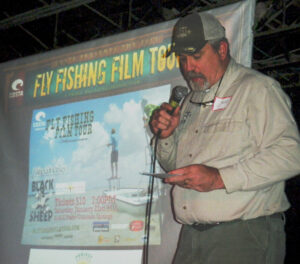 In 2010, David started the Colorado Springs Fly Fishing Film Tour, for example, an event that has raised over $20,000 each year for Project Healing Waters, a nonprofit that serves physically and mentally disabled active duty military and veterans in the Pikes Peak region by providing fly fishing opportunities.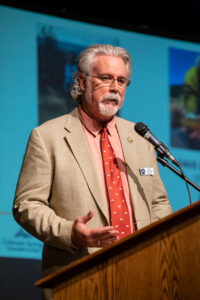 In 2015, David founded the Pikes Peak Outdoor Recreation Alliance partnering with Colorado Springs Chamber & EDC and Visit Colorado Springs. PPORA works to promote the values of the Outdoor Industry to the Pikes Peak community and bring together stakeholders to increase our outdoor amenities, create better access to recreational areas, promote conservation values and increase greater participation for all. "We work to grow, inspire, strengthen, advocate, and steward outdoor recreation." PPORA was recognized as the Colorado Parks and Wildlife Southeast Region Partner of the Year for 2020.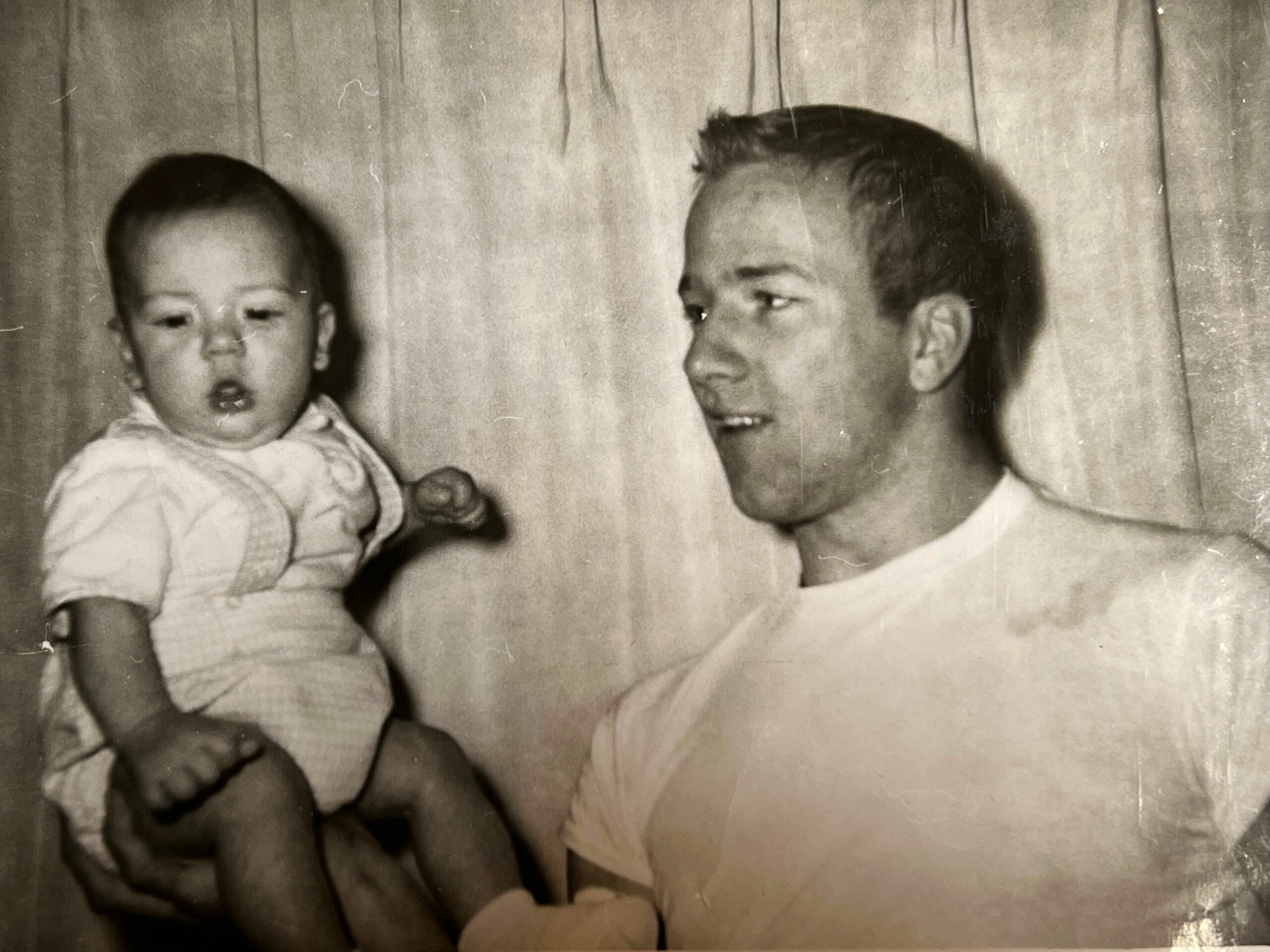 Beginnings
"David was born to Merle and Mary Leinweber on August 29th. His father was a University of Colorado Football player from Greeley and met his mother while at college."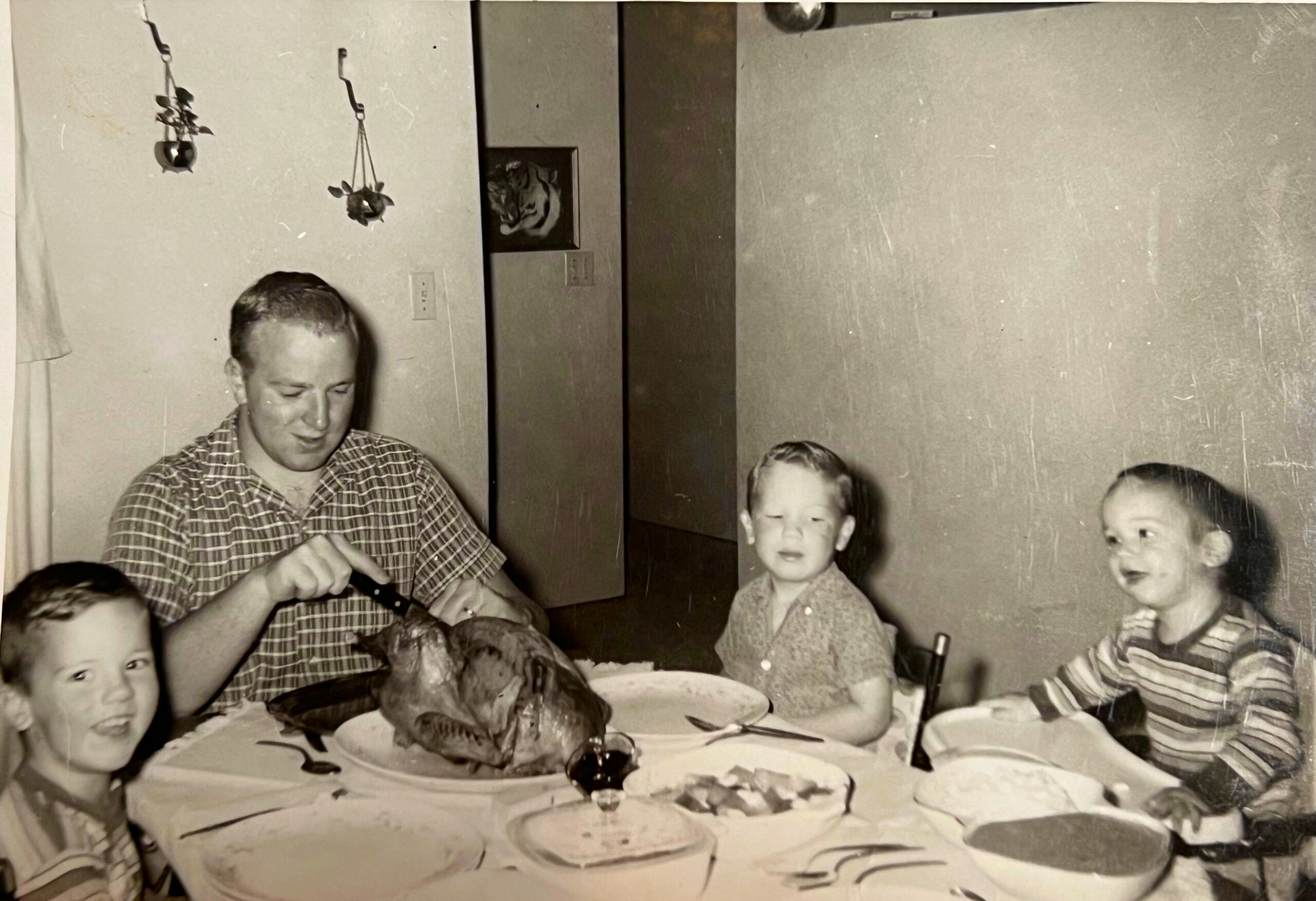 Family Values
"Dinner was a sacred time, fully blessed with Dad saying grace each night. Growing up in a stable family, I learned the values of good manners, respecting your elders, and daily chores."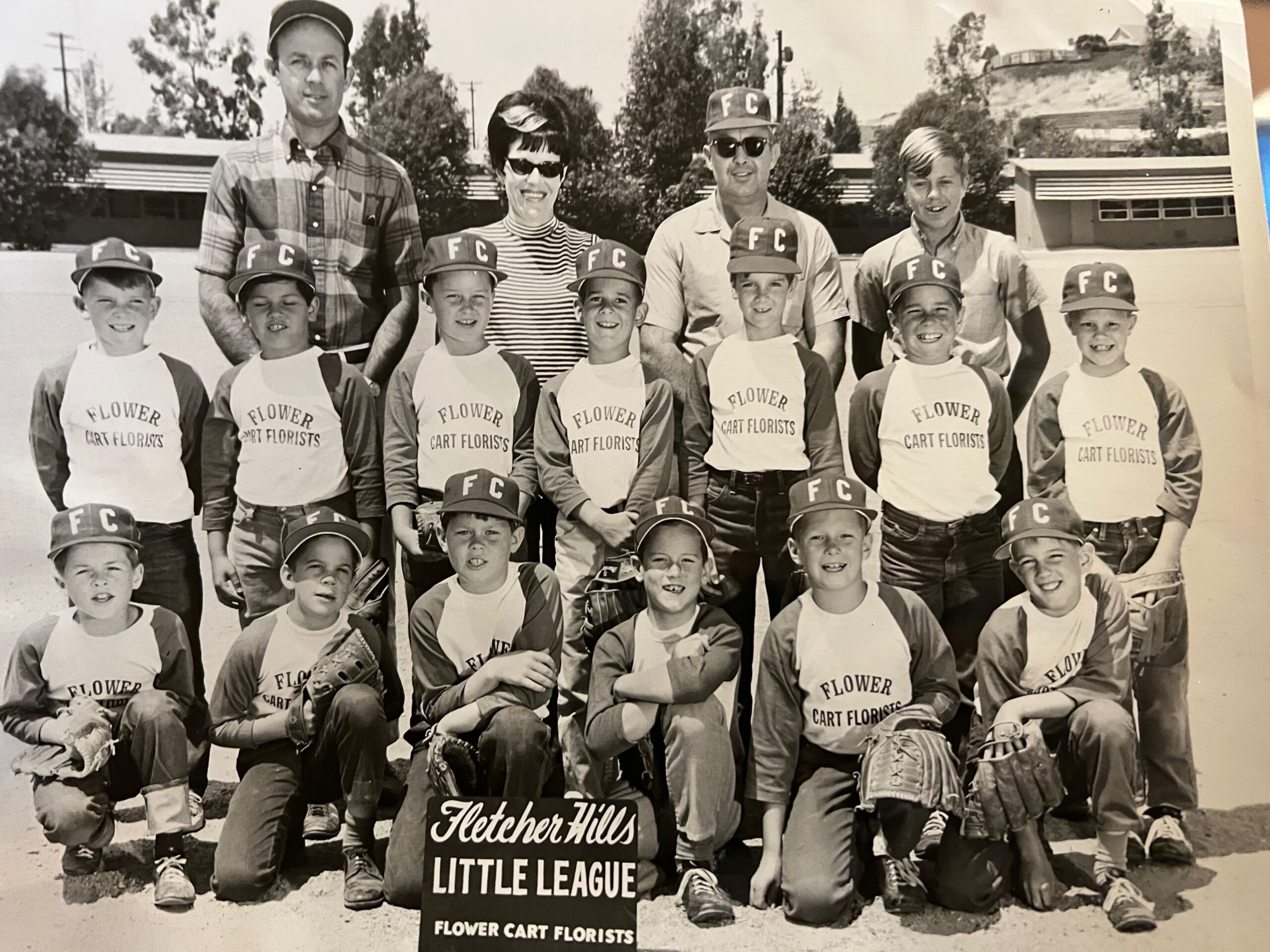 Active Childhood
"When not playing in the woods building forts, I was very active in intramurals. I played a number of sports including baseball, football, basketball, golf, and lacrosse.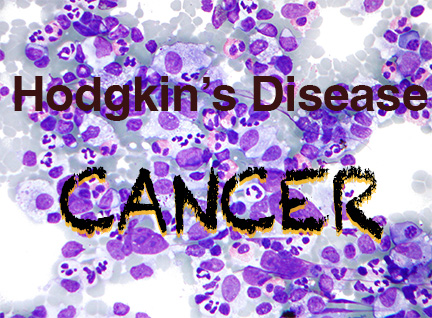 Game Changer
"While attending the University of Texas at Arlington pursuing a Civil Engineering degree, I begin to notice the weight I was losing. After several weeks of testing leading up to a biopsy, my father picked me up from campus and brought me home to Colorado where a new doctor tried to explain to a 19-year-old that he has Fourth Stage Hodgkin's Disease. Coming to terms with the possibility of dying from cancer in six months had a major impact on my attitude towards life. I am not invincible, but my life is securely in my Lord Jesus Christ's hands."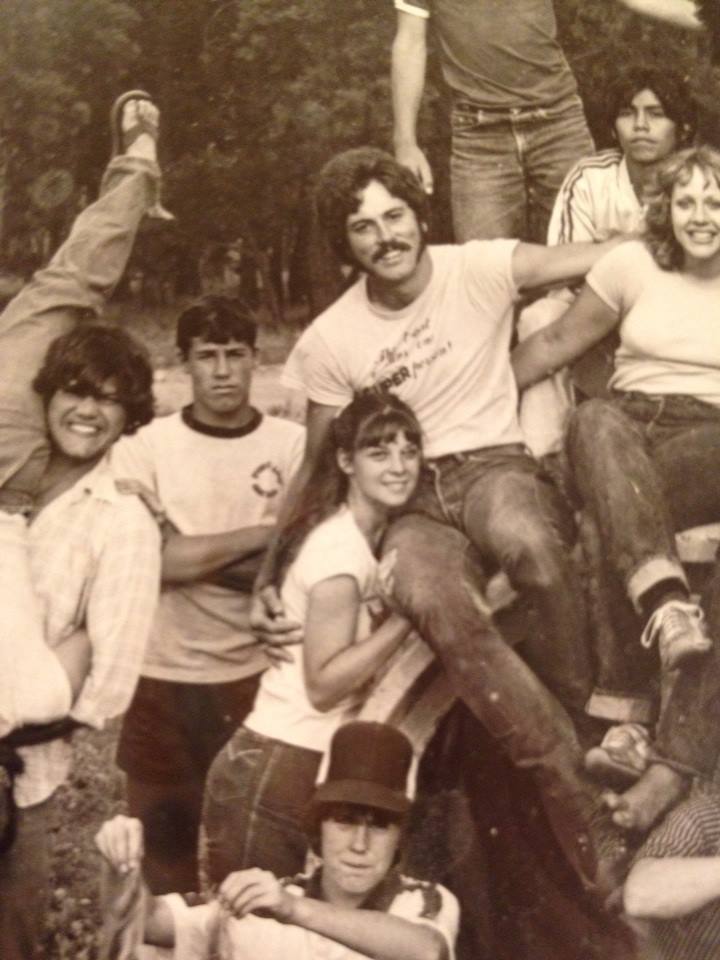 The love of my life
"While working at Camp Id-Ra-Ha-Je in Bailey, Colorado I discovered the love of my life. Two years later in 1983 we married."
Twins!
"In 1990 we had twins and moved to Colorado Springs from Littleton in 1991. Family became our priority for several years and we always found time to get outside."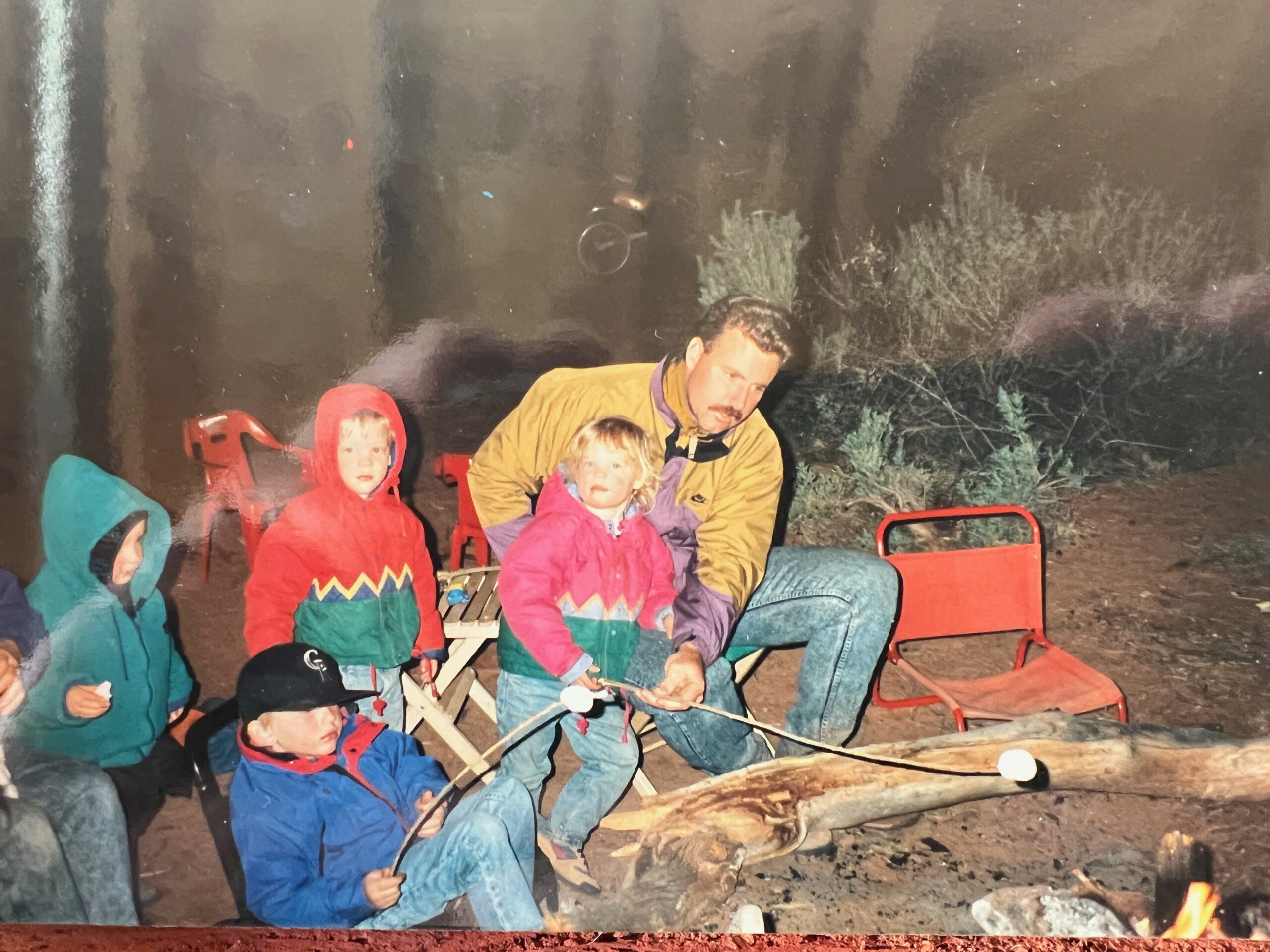 Smores please!
"Every chance we got you would find us camping, hiking, and enjoying the outdoors as a family. Occasionally I got to slip away and get a few casts on the stream we just happened to be camping at."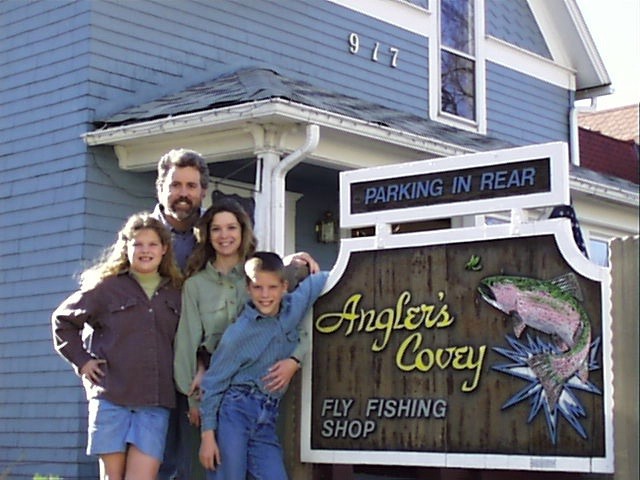 Business Owners
"In 1996 I took over management of Angler's Covey, 1997 I became part owner, and in 1999 Becky and I purchased and took over complete ownership."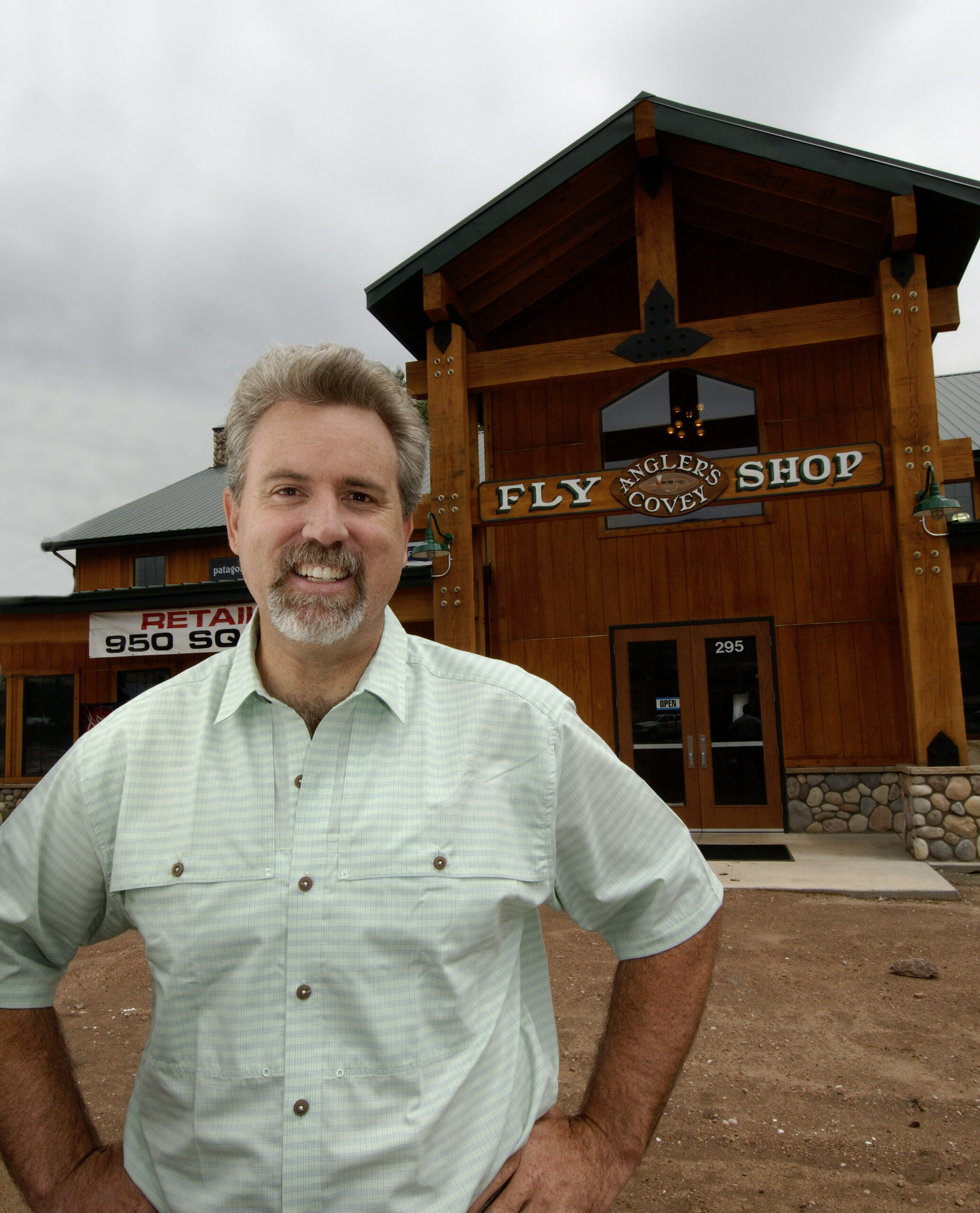 Go Big or Go Home
"As we looked at the future, we realized that we needed to make a significant investment to stay competitive in a growing Colorado Springs market. So we constructed a new specialty fly shop like no other in the world."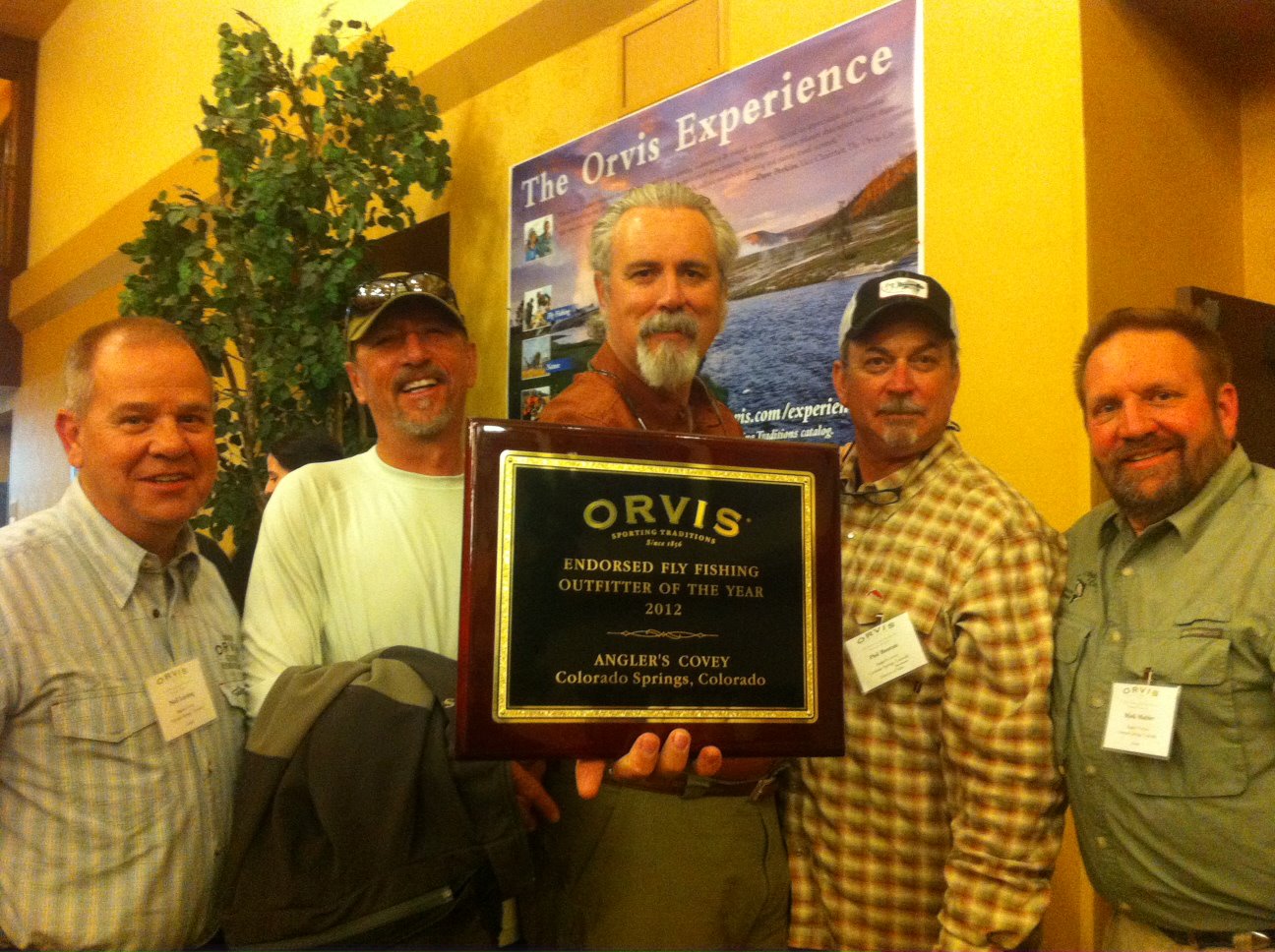 Orvis Fly Fishing Outfitter of the Year
"The Annual Orvis Guide Rendezvous is an important 'ramping up the season' event for guides and outfitters. Congratulations were in order for the team at Angler's Covey for having been named Orvis Outfitter of the Year at the 2012 Rendezvous in Missoula, Montana."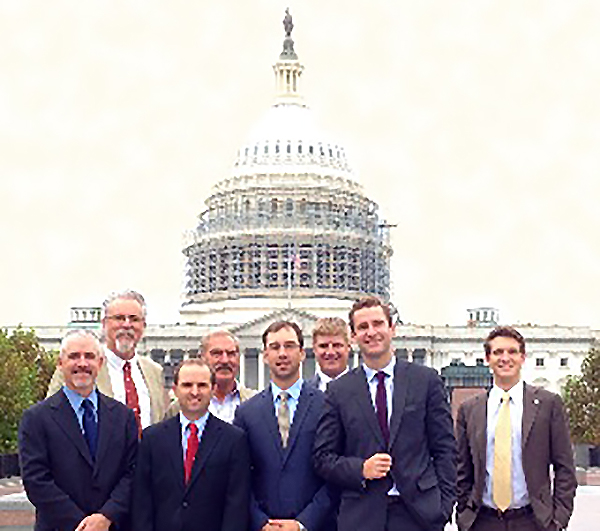 Advocated for the Outdoors
"As our business grew, I became involved in advocating for the outdoors and joined a team of outdoor businesses from Colorado to help set policy for our state."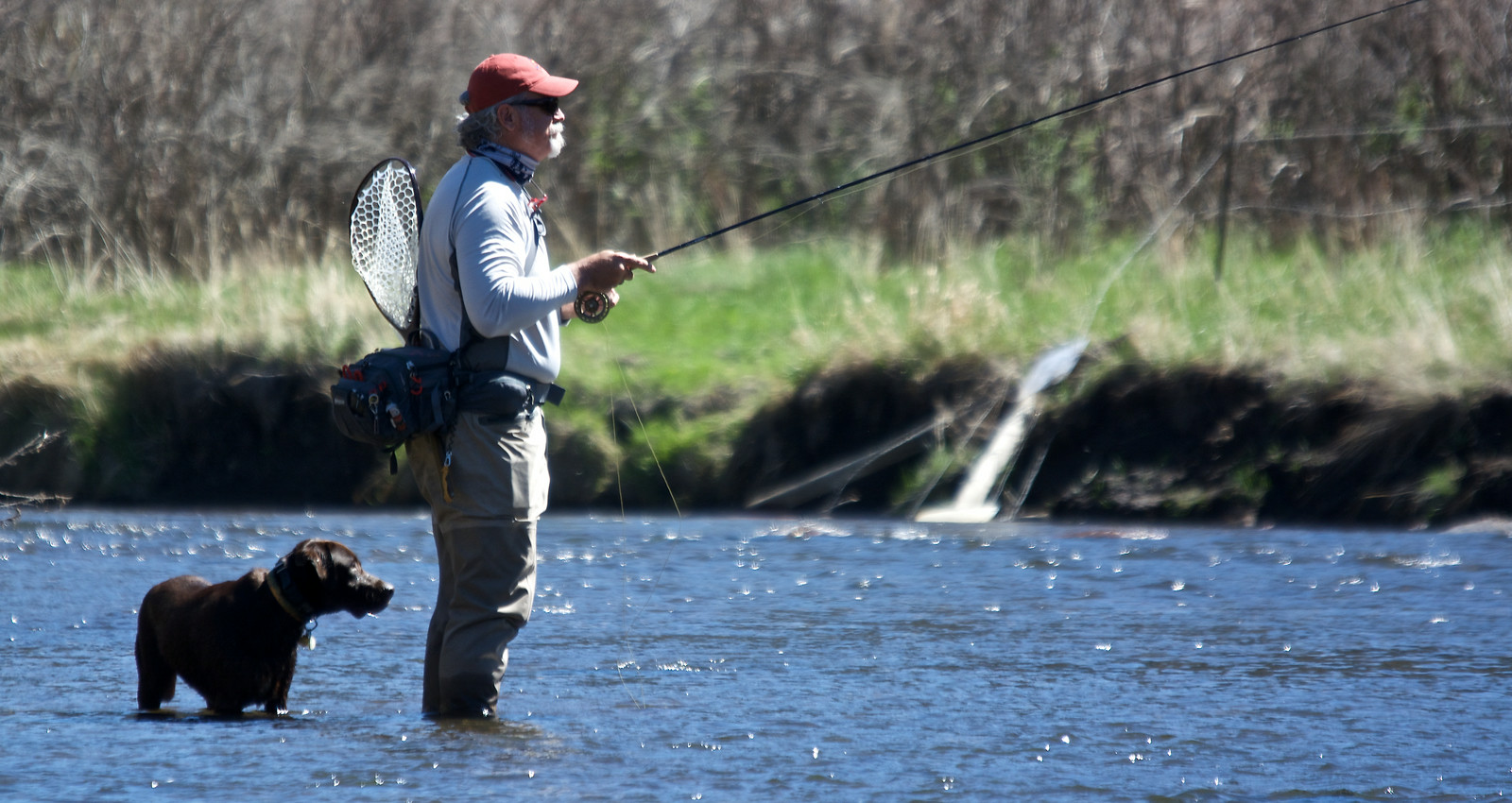 Another Day at the Office
"People tell me all the time they want my job.... I don't blame them."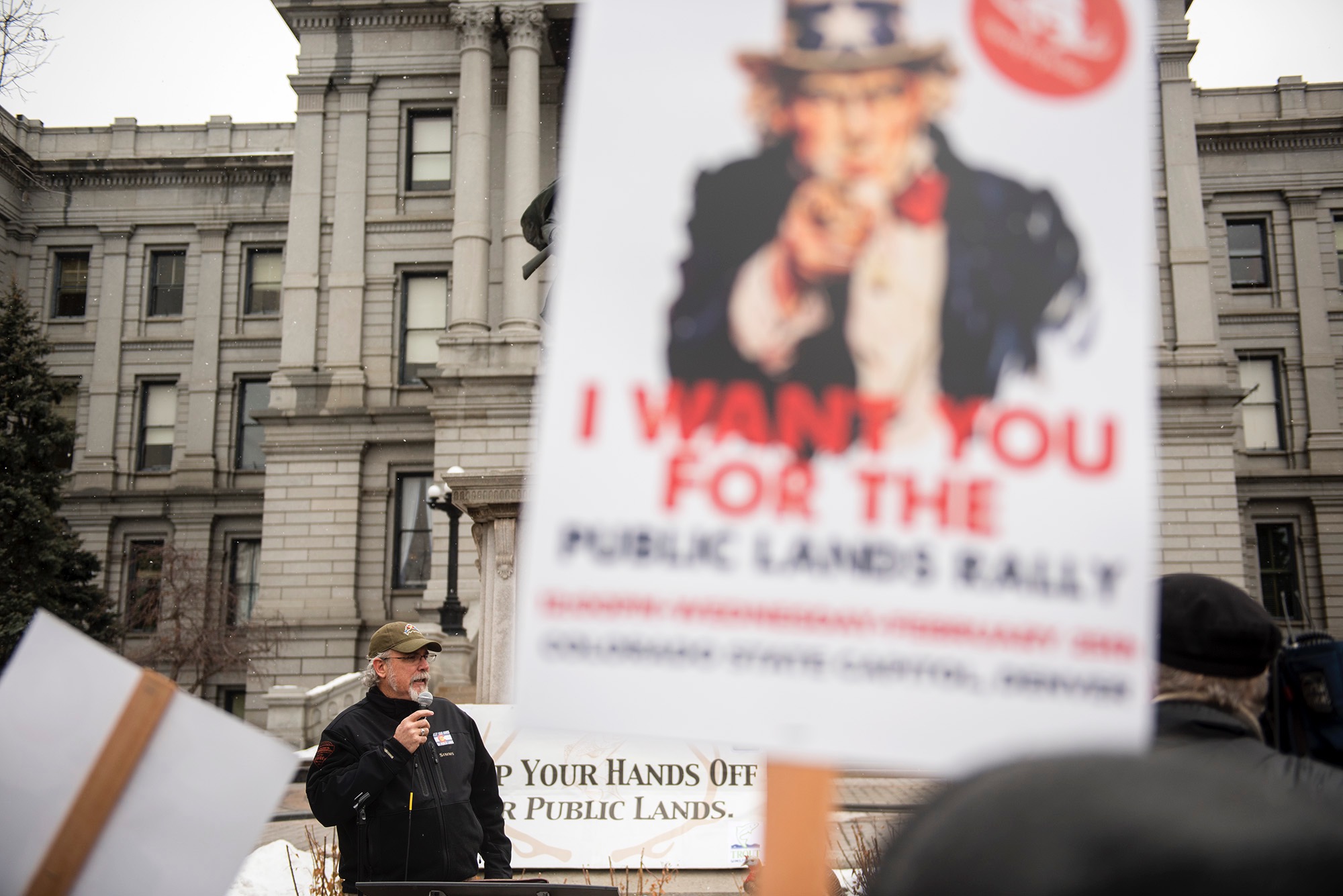 Speaking at a Public Lands Rally at the State Capitol
"Our Public Lands are owned by you, the tax payer. Your access must be protected and it's essential we preserve our public lands."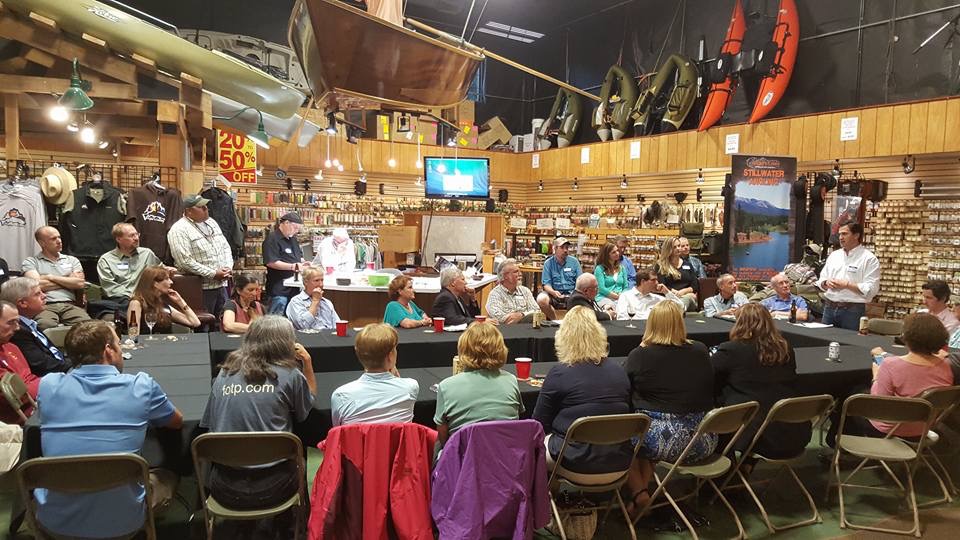 PPORA Beginnings
"Our grassroot beginnings - we partnered with the Chamber and the Convention and Visitors Bureau to begin what became Pikes Peak Outdoor Recreation Alliance, a collaboration of outdoor entities to take on the challenges in growing our local outdoor industry."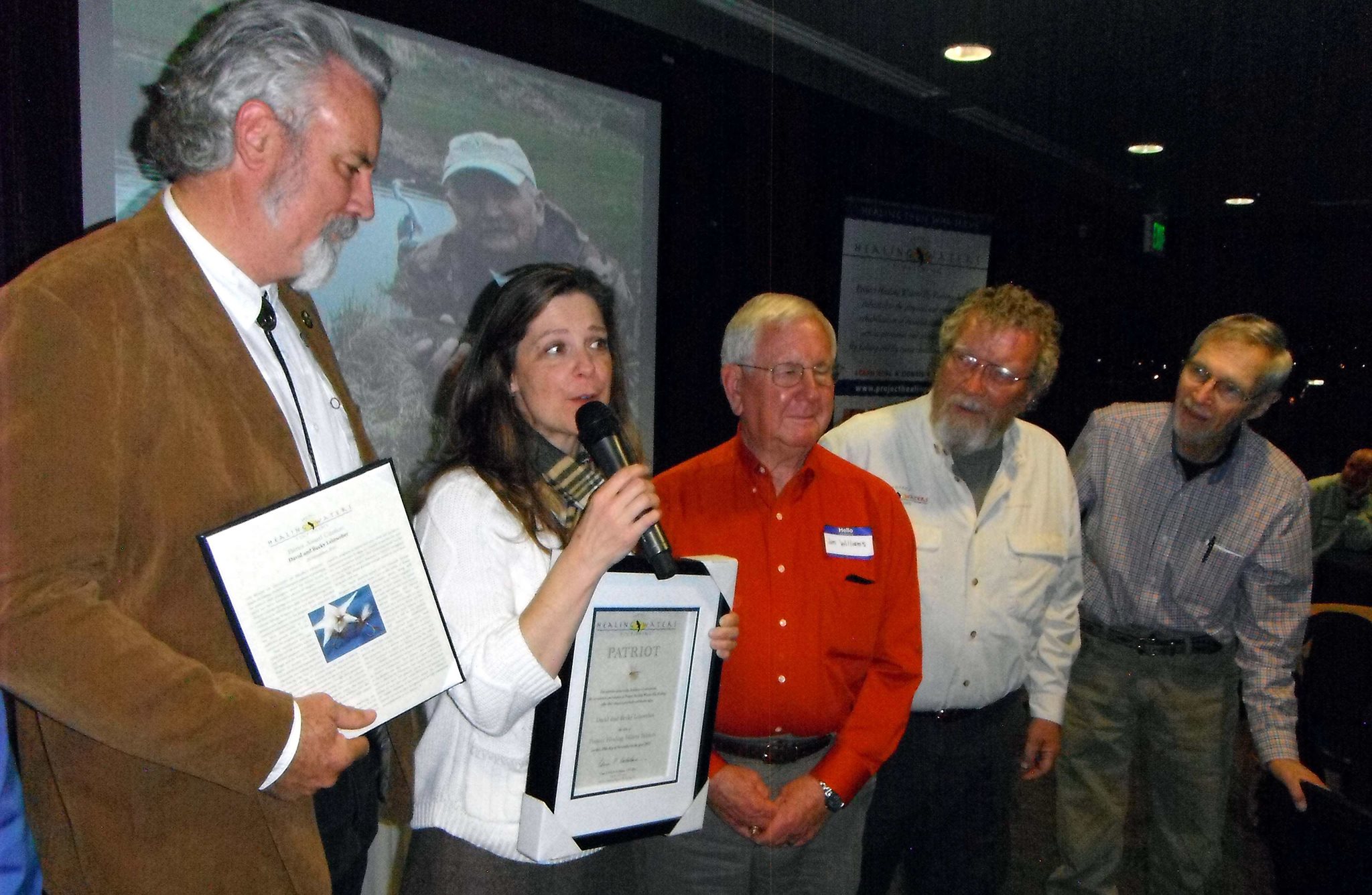 Project Healing Waters Patriot Award
"We were honored and humbled to receive the Patriot Award. It's kind of ironic to receive an award for doing something in appreciation for the men and women who have given so much to keep us all safe in this country. Our veterans are the true patriots."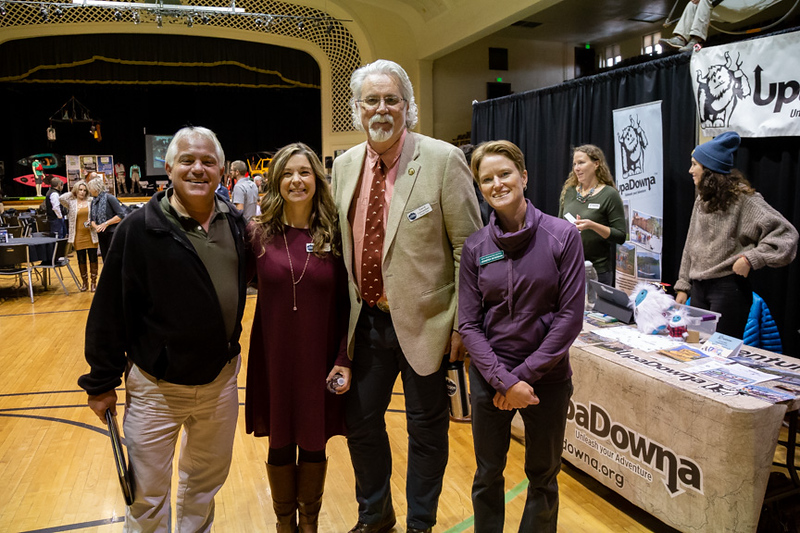 State of the Outdoors Event
"The first of many State of the Outdoors annual events to discuss the intersection of our business community and the outdoors."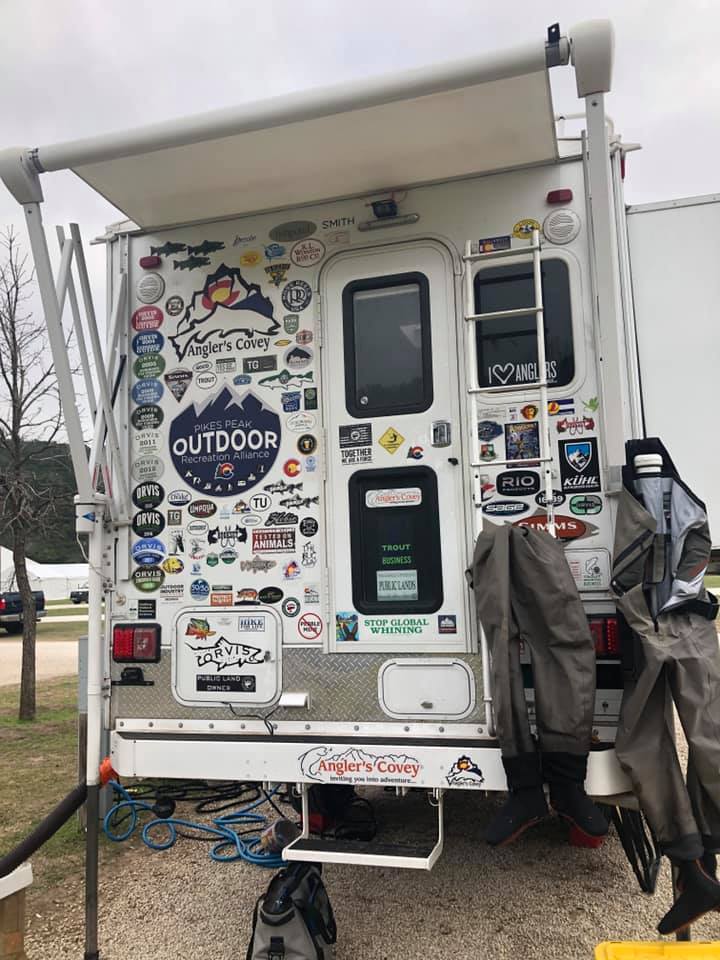 Another Day at the Office
"Most might call this an off-site office day but for us we called it on-site work day."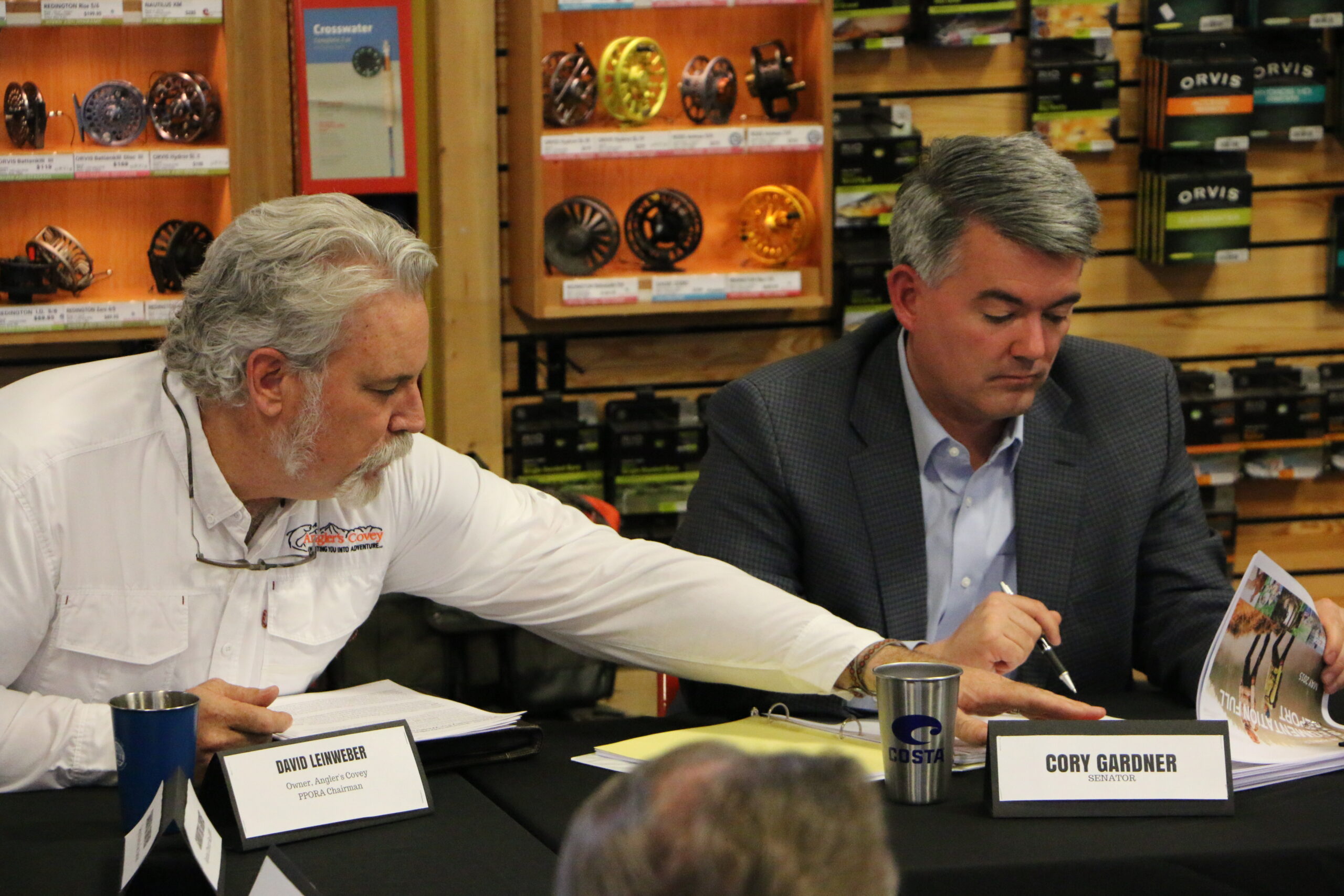 Working with Senator Gardner
"Convened a roundtable to discuss issues with Senator Gardner and provide input for the American Outdoors Act."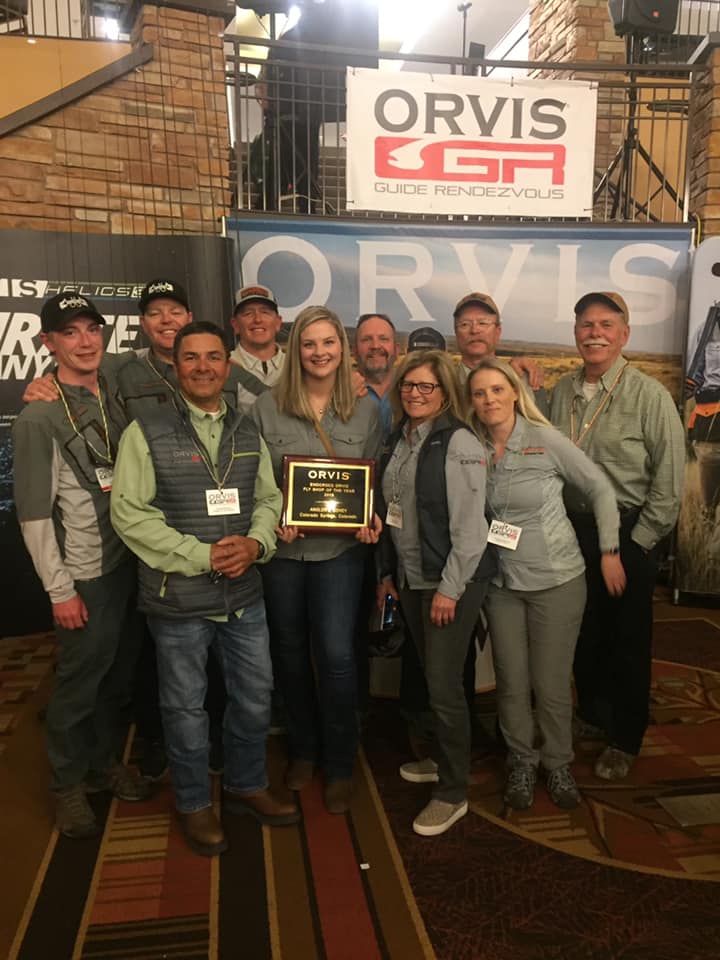 Orvis Fly Shop of the Year
"We think it has a nice ring to it. We're proud to have received this honor from Orvis – based on many criteria including reviews of our guide services, customer satisfaction, and product line. More importantly, as we reflect on this accomplishment, we are even more motivated to serve the outdoor enthusiasts in the Pikes Peak region, and the fly fishing community at large, as we envision our future efforts."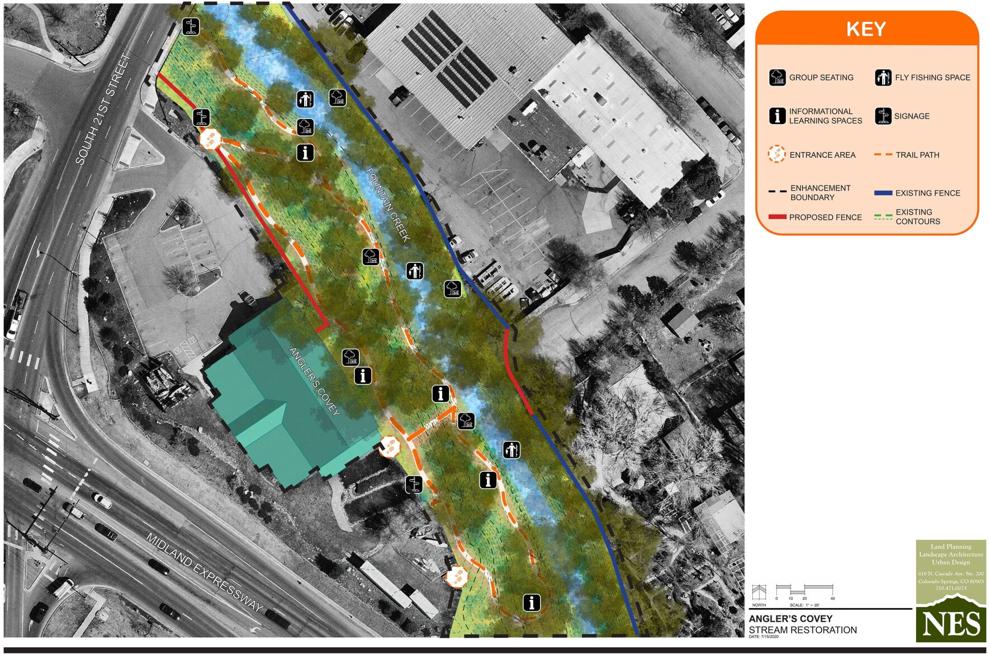 Angler's Covey Fountain Creek Restoration Project
"Challenged with a daily interaction with the homeless population camped behind our building, I developed a plan and partnered with our City Stormwater to lease the Fountain Creek corridor behind our building to expand outdoor educational opportunities for our community."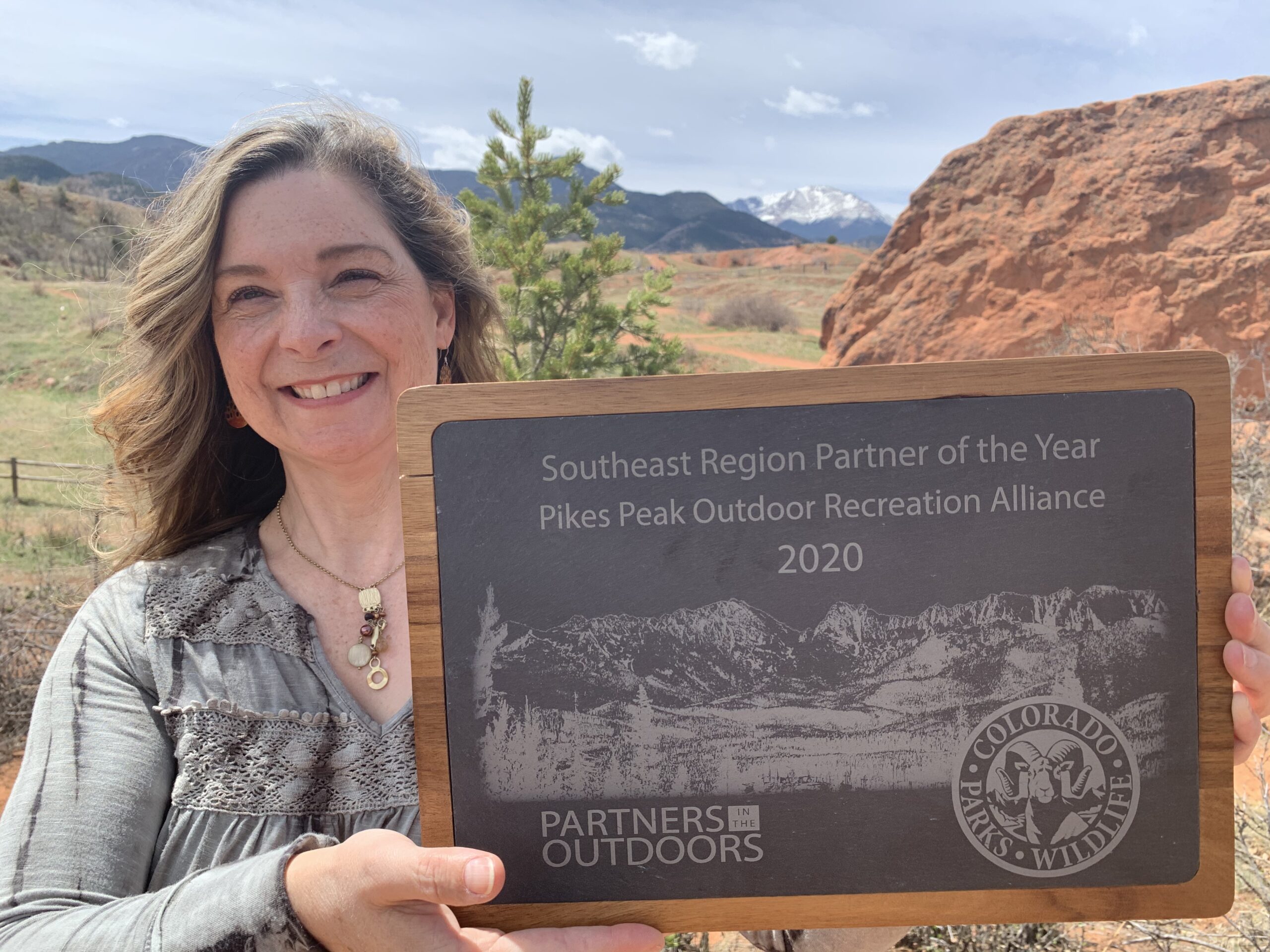 CPW Partner of the Year Award
"Pikes Peak Outdoor Recreation Alliance solidifies itself as a vital partner for Colorado Parks and Wildlife."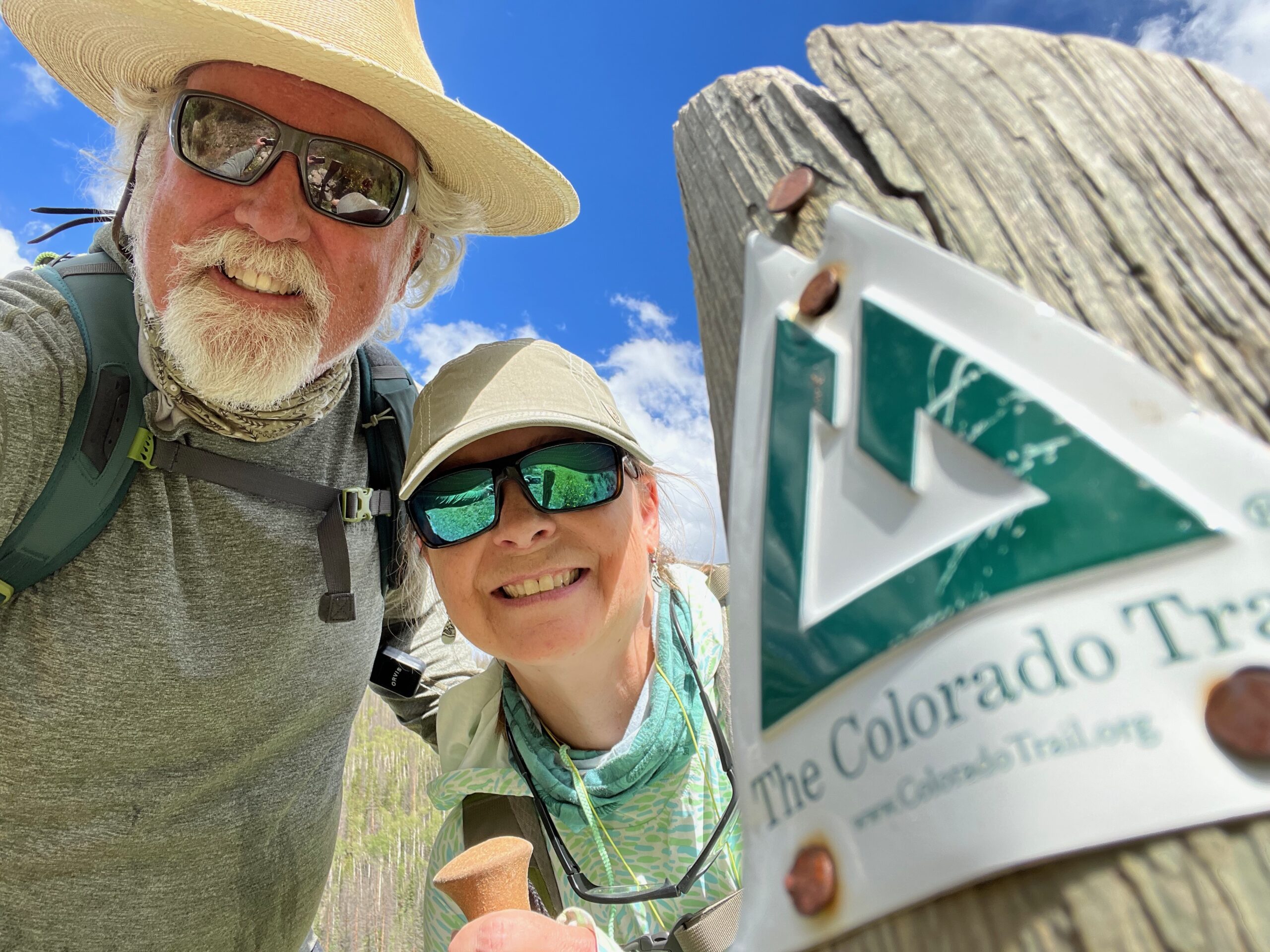 Always out exploring Colorado
"Checking out a section of the Colorado Trail and perhaps a new favorite fishing spot! During COVID the outdoors was where you found your safe place."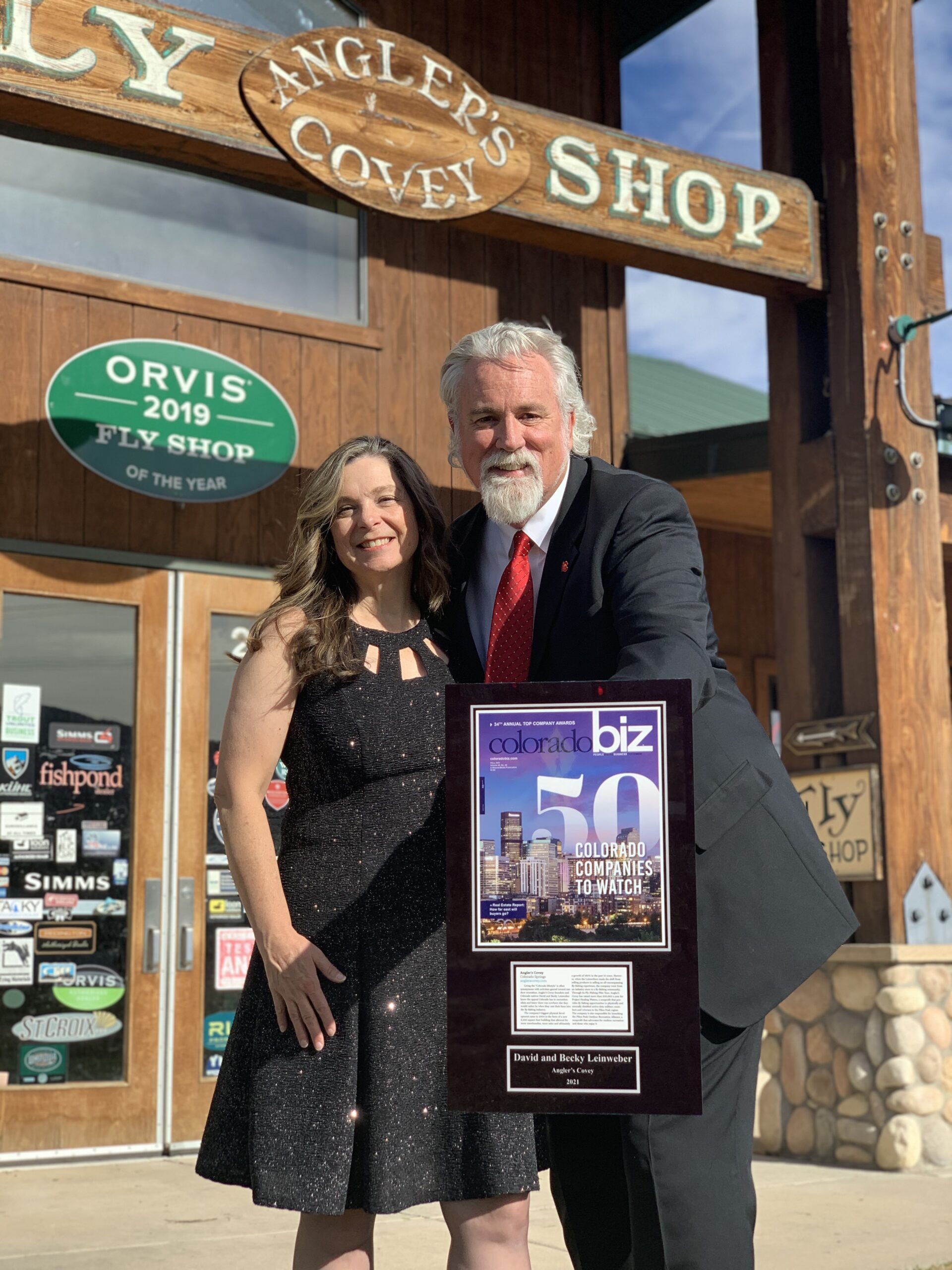 Colorado Business to Watch
"Selected as one of 50 Colorado Companies to Watch for 2022."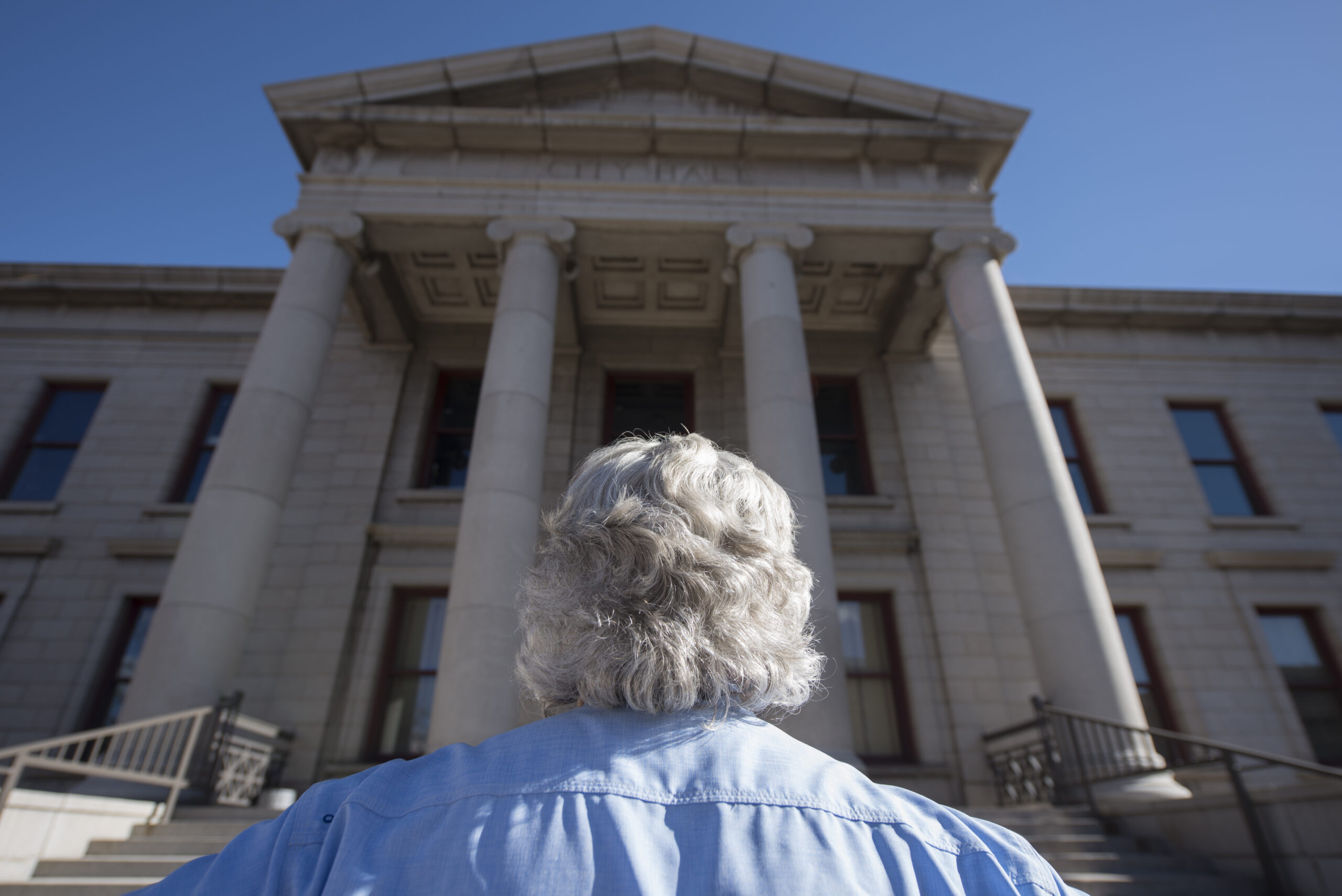 Next Adventure
"It's time to consider giving back to the city that has given me and my family so much!"